On the 5th July 2020, The Times published an article exposing one of Boohoo's suppliers for paying workers below the minimum wage. Boohoo stated that earlier this year it had started to review all of its suppliers, including "a full audit of all our supplier manufacturing facilities". In 2019, Boohoo turned over 856.9 million pounds 1,107.3 million dollars. So, why can't a successful retailer protect the workers in its supply chain and pay them fairly?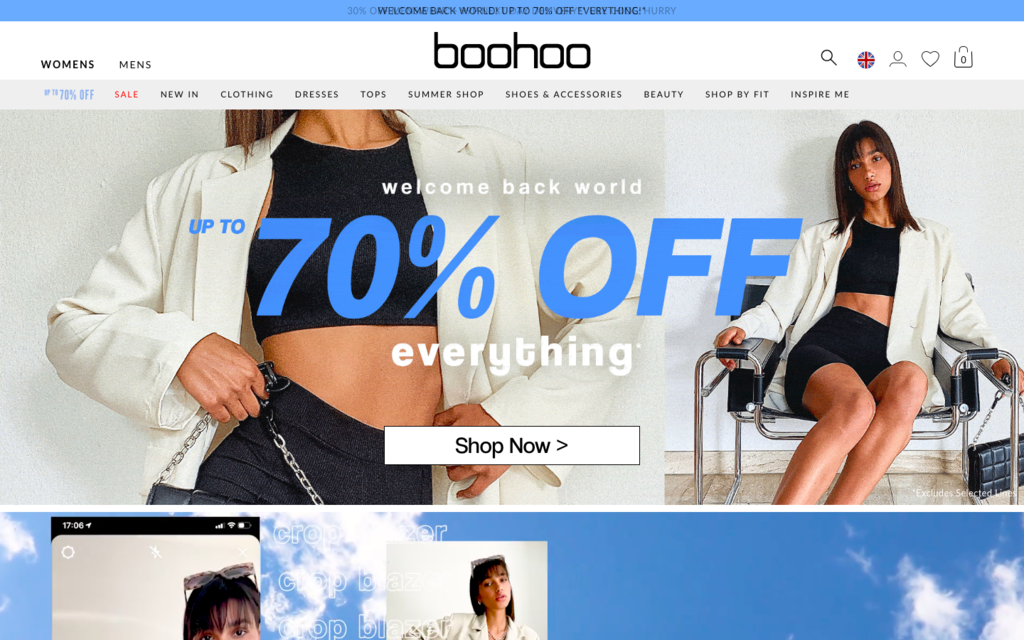 Put simply, conventional factory auditing  is intrinsically flawed. Boohoo is one of countless examples in which a brand claims to have audited the offending factory after an exposé or a tragic accident. You've probably heard of the Rana Plaza tragedy in 2013, it was audited by some of the biggest names in the field (TÜV Rheinland and Bureau Veritas under the compliance regime amfori BSCI). Despite the building being visibly unsafe to work in, the factory passed the audits and work continued. There was also the Ali Enterprises factory in Pakistan, which burnt down in 2012, taking 250 garment workers' lives. The factory was SA8000 qualified at the time.
* DISCLAIMER: We aren't saying don't audit, we are saying audit properly, keep reading…
The following issues are present in garment work: labour abuses, modern slavery, child labour, poverty wages, excessive overtime, physical and sexual violence. The industry needs intervention and change however auditing in its current form, cannot tackle the systemic problems that exist. 
COMPLEXITY
Auditing is a blunt instrument for a complex issue, amplified further in countries where governments do not protect human and worker rights. For example, audits often fail to consider sub-contracting (authorised or unauthorised) because auditors typically spend a few days to a week in factories and do not visit subcontractors. Furthermore, it's common practice to place penalties on suppliers for late delivery of orders, but if managed poorly it could lead to unauthorised subcontracting. 
"52% OF GARMENT SUPPLIERS FULFILLED ORDERS BELOW PRODUCTION COSTS"
BUYERS
Garment orders are based on negotiation between buyers and suppliers over price, quantity and delivery time. There is a huge power imbalance between the buyers and suppliers which leads to the prioritising of price, quantity and delivery time over the rights and welfare of human workers. It's rare for the negotiation to include the treatment of the garment workers. 
This is often worsened by inexperienced buyers, whose lack of knowledge around garment production and materials leads to further pressure on price, and is consequently passed on to workers in the form of poor working conditions. Suppliers rarely refuse orders as they need a flow to stay in business. An International Labour Organisation (ILO) survey found that 52% of garment suppliers fulfilled orders below production costs. If factories are not paid at least production costs, their ability to provide decent working conditions is diminished. 
FRAUD
The audit process is highly susceptible to fraud, resulting in questionable validity. Factories can falsify documents, such as workers hours or wages, to appease auditors. workers are sometimes coached on what to say during visits. There have also been cases of bribery and the fake installation of safety equipment! In 2010 the Fair Labour Association (FLA) published that fake records on wages were found at 40% of suppliers.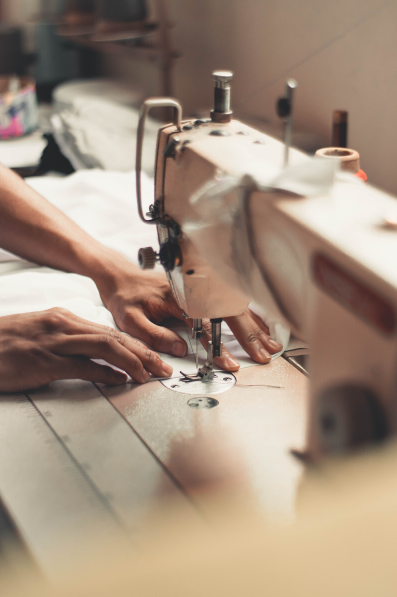 AUDITING INDUSTRY / TRANSPARENCY
Auditing is a multi-billion dollar industry. Auditing businesses battle for market share, like in any other industry, and can, therefore, be incentivized to be less rigorous when auditing to gain market share. Additionally, it makes business sense to keep a level of secrecy about audit results, to protect client reputation. The public cannot see the results of audits (across SAI/ WRAP/ FLA/ AMFORI). This approach to auditing removes the focus of workers rights and welfare and puts more value on the reputation of the auditor and supplier. 
COST
Accreditation and audit processes can be extremely costly for businesses – brands or suppliers alike. The Ethical Trade Initiative (ETI) states that up to 80% of a brands ethical sourcing budget is spent on auditing – not on practical measures to achieve or improve garment workers rights and welfare. 
WHAT AUDITS DO RIGHT NOW
It seems that auditing and accreditation are used, in some cases, as an insurance policy for the inevitable day that a brand is exposed by the media for exploiting garment workers in their supply chains. Brands rush to make statements about which accreditations they use and how many unannounced visits were performed. But, if the audits had performed correctly then there would be no media-driven expose.
The bottom line is that auditing is protecting brands more than workers. It is enhancing the reputation of the brands and not improving workers rights and welfare. All too often audits and accreditation offer false assurances to consumers about the treatment of workers, giving the impression that monitoring processes are in place to protect workers whilst not offering any results due to a lack of transparency and accountability. 
Additionally, the elephant in the room is the power imbalance between the buyers and suppliers which auditing does nothing in itself to challenge. The Human Rights Watch explains that the auditing culture in the fashion industry reinforces inherent problems in the supply chain and deflects pressure for state-based regulation. 
So what's the answer? The current system of journalist led exposes and societal pressure is not enough. 
GOVERNMENT
Firstly, governments need to do better. The UN published that the state "..has a duty to protect citizens against human rights abuses within their territory and/or jurisdiction by third parties, including business enterprises". 
Social auditing can work as a tool but should not be instead of the government. The situation in Leicester has been described by many media outlets as an 'open secret'. Sarah O'Connor, Financial Times writer, first reported the same issues back in 2018. She later testified at a parliamentary select committee and the UK government rejected all of the report's recommendations! We need governments to enforce legal and commercial consequences that make organisations accountable. We also need support for the victims of human rights violations. Currently, there is a governance and regulatory gap exasperated by globalisation. For that reason, suppliers, brands and buyers need to play their part too. 
"the state has a duty to protect citizens against human rights abuses within their territory and/or jurisdiction by third parties, including business enterprises"
BUYERS, BRANDS & SUPPLIERS 
Buyers need to be better educated. Brands educate your buyers! Buyers educate yourselves. 
In buyer-supplier meetings, it is important to normalise and prioritise the inclusion of workers rights and welfare. 
Communication and collaboration. If we move to a more collaborative model, suppliers will be able to communicate issues to brands and work through them. In Yvoun Chouinard's book about his brand, Patagonia, he describes discovering a people trafficking issue at one of their suppliers. Instead of cutting the factory off (i.e not solving the problem, just removing their current income source), they worked with the brand to solve the problem. For this to work, suppliers need to have the confidence to confide in brands and brands need to have the confidence to support suppliers. Both suppliers and brands need to improve their level of transparency, not only by publicly reporting issues in the supply chain but also the steps taken to address them. 
Suppliers need to ensure that workers have meaningful involvement in the workplace. This means the opportunity to collectively bargain, by forming or participating in trades unions – legally and without fear. 
At a consumer level, we can normalise the topic and talk about it more. Get involved in Fashion Revolution's campaign, "Who Made My Clothes?" to increase transparency in supply chains. En fin, auditing alone is flawed but as a tool combined with the above involvement from government, brands, buyers and suppliers it can form part of a functioning and fair system.